San Antonio Personal Injury Lawyers Ready to Help You
When you've been injured in an accident, whether in a car accident, work accident or as a result of another person's criminal act, the San Antonio personal injury attorneys of Gireud Hobbs PLLC can help.
We have achieved significant trial verdicts and confidential settlements for personal injury victims.  We handle cases involving:
Car Accidents: Injuries from accidents involving passenger vehicles can range from relatively minor to severe. No matter the size or scope of your injuries, the negligent party should still be held responsible for damages.
Truck and 18-wheeler Accidents: On the highway, accidents involving large trucks can be devastating. The injuries for drivers and passengers of smaller vehicles are often severe and even fatal.
Motorcycle Accidents: We know that motorcycle accidents often lead to tragedy. Unfortunately, most often these accidents occur as a result of the inattention and negligence of other drivers.
Wrongful Death: If a loved one has died in an accident as a result of negligence, whether at work or on the road, you should strongly consider seeking damages in a wrongful death claim with the help of a San Antonio personal injury attorney.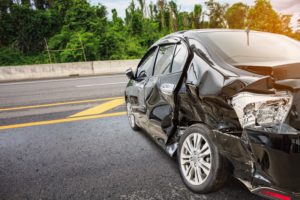 Contact the Personal Injury Attorneys at Gireud | Hobbs, PLLC!
The San Antonio personal injury attorneys at Gireud Hobbs PLLC represent clients either directly from client inquiries, or as a result of law firm or attorney referrals. We will aggressively pursue claims on your behalf. No matter where your injury was sustained, we can investigate your accident, hire the experts necessary to analyze and prove a case at trial, and to guide you regarding the medical and insurance benefit issues your family may confront.  Call for your free consultation, and speak with a personal injury lawyer today about your case (210) 787-3916.
Get Help Today!