Immigration Lawyers in San Antonio, Working for You
The immigration lawyers at Gireud | Hobbs, PLLC, provide comprehensive immigration services for people residing in South Texas, for people in other countries who wish to move to the U.S., and for people in immigration detention facilities in South Texas.
Our South Texas immigration lawyers handle employment visas, family visas and criminal defense for resident aliens facing criminal charges that could affect their immigration status. We also provide deportation and removal defense. If you need help with these or any other immigration matters, call us as soon as you can for a free initial consultation. We'll be happy to answer your questions and get you on the right path.
When you have an immigration case, whether it's an adjustment of status, removal proceedings, a family-based petition to bring the people you love to the United States, or something else, you deserve an advocate in your corner – you deserve a South Texas immigration attorney from Gireud | Hobbs, PLLC. We cover a wide range of cases, and we offer free consultations that get you immediate answers.
Employment Visas and Business Immigration Matters
Gireud | Hobbs, PLLC assists skilled professionals and business investors with work-related visas in the United States.
We assist employees who qualify for a work visa based on a college degree or a qualifying job offer with TN, H1B, and H2B.
We assist employers in securing visas for qualified job applicants from abroad.
Family Based Immigration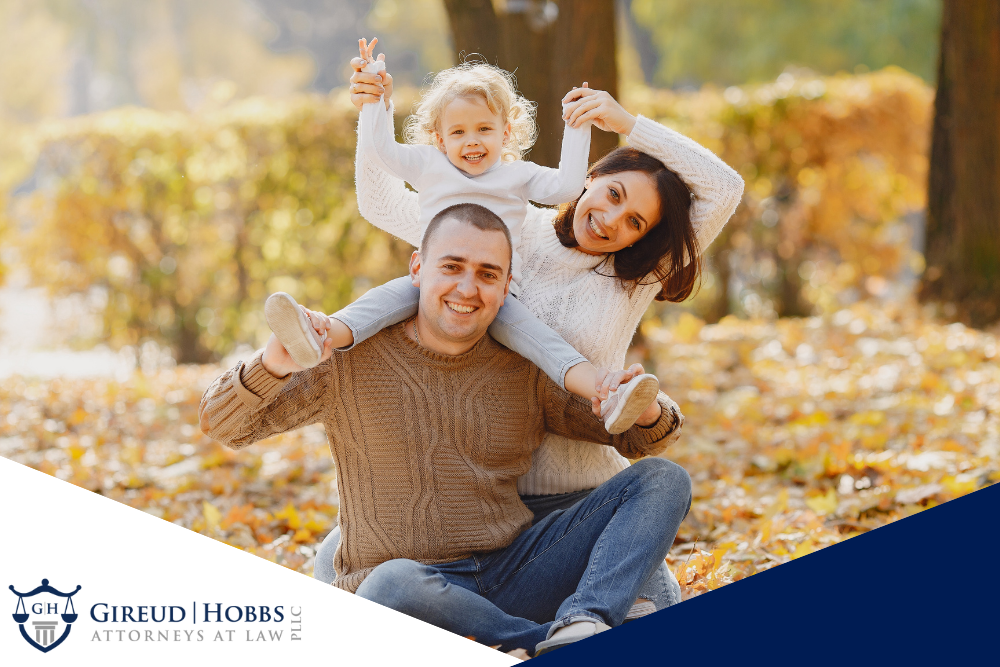 Gireud | Hobbs also works on family-based immigration visas in order to help you and your family obtain residency and citizenship. 
Our immigration lawyers can assist you in applying for a visa for your fiancé, spouse, child or parent. There are several types of immigration visas for family members, and consulting with a South Texas immigration attorney can help you determine what's right for your needs.
There are two main types of family immigrant visas: those for immediate relatives and family preference visas.
Request A Free Consultation Today!
Please feel free to contact us for any questions that you have and we will get back to you as soon as possible. Please provide as much detail as possible in the comments section so that we may better assess your case and be able to provide a proper response.
Request A Free Consultation
Immediate Relative Visas for U.S. Citizens' Family Members
If you're a U.S. citizen, you can petition the government to allow your immediate family members to come to the United States. Immediate family members are spouses, children, siblings and parents. There is no limit on the number of these visas that the government will issue each year, so there's no waiting period for your family members (other than the time it takes to process the petition).
Family Preference Visas for More Distant Relationships With U.S. Citizens and Immediate Family Members of Lawful Permanent Residents
Family preference visas are for more distant familial relationships with United States citizens and for the immediate family members of lawful permanent residents, or LPRs. If you're not sure whether you should apply for an immediate relative visa or a family preference visa, you should speak to a South Texas immigration attorney to get clarification.
Fiancé Visas
Our team may be able to help you obtain a K-1 fiancé visa that enables you to bring your fiancé to the United States for the purpose of getting married. These visas are for non-U.S. citizens who live in other countries and intend to get married within 90 days of arriving in the United States.
You cannot apply for your own K-1 fiancé visa. Only a U.S. citizen can apply for one of these visas on behalf of their fiancé, and both parties must be eligible to marry. Additionally, the applicants are required to prove that they're in a legitimate relationship, and that they've met in person at least once before (unless doing so would violate religious, social or cultural norms, or it would create undue hardship on the U.S. citizen petitioner). If you're interested in learning more about fiancé visas, you should speak to an attorney. In some cases, fiancé visas are unnecessary and it makes more sense to get married outside the U.S., then apply for a spousal visa.
Green Cards
Our South Texas immigration attorneys have helped many people obtain green cards in the U.S., and we may be able to help you, too. A green card is the document you receive from the U.S. government when you become a lawful permanent resident. You may obtain a green card through marriage, you may get one through your employment visa, or you may be eligible for one based on other circumstances (such as investing a significant amount of capital in a U.S.-based business or having an immediate family relationship with a U.S. citizen).
Regardless of why you're eligible, our immigration lawyers may be able to help you obtain your green card. When you have a green card, you can live and work anywhere in the country – there are no restrictions. You can also travel out of the country and return (though some guidelines apply). One of the main reasons people want to become lawful permanent residents of the United States, though, is that it's a step on the path toward eventual U.S. citizenship. You must have a green card for a certain period of time before you can apply for naturalized citizenship.
Obtaining U.S. Citizenship With Help From a South Texas Immigration Attorney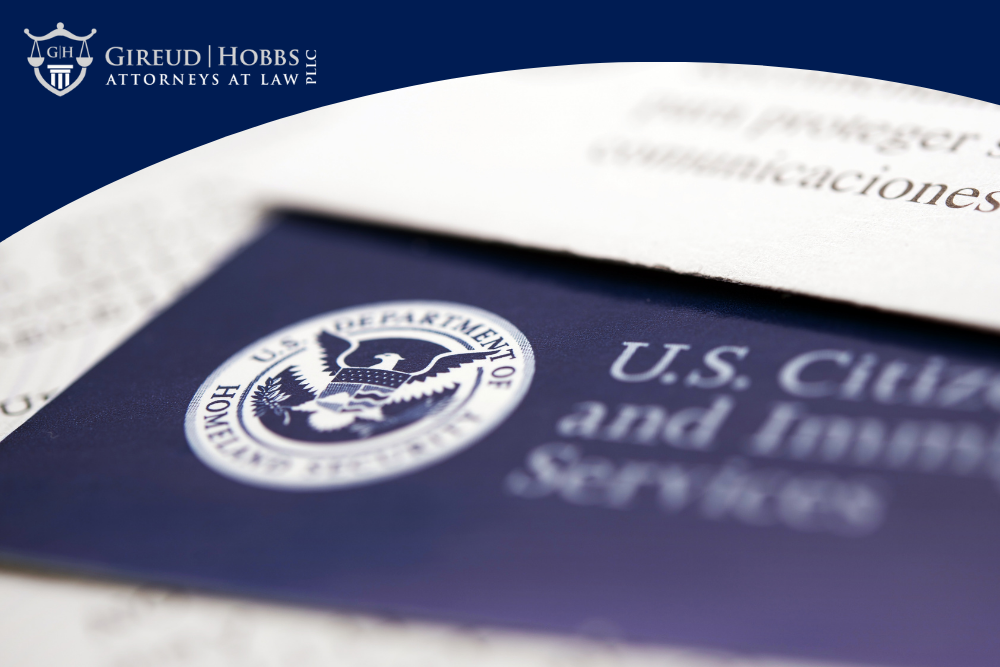 Many people dream of becoming a United States citizen – and by taking the right steps, you may be able to get your citizenship. In order to become a U.S. citizen, you must first obtain a visa to come to the United States (except in special circumstances, such as asylees and refugees, or in the case of marrying a U.S. citizen or lawful permanent resident).
After you have the appropriate visa, if you meet the eligibility requirements, you can apply for a green card. You must have a green card for a certain period of time before you're allowed to apply for citizenship.
The process of becoming a U.S. citizen for people who are born outside the U.S. and don't have citizenship by birthright is called naturalization. Provided that you meet all the requirements, you'll have to take the citizenship test, which is technically called a naturalization interview. The citizenship test consists of up to ten questions, of which you must answer six correctly. (There is another version of the test that applies to a very limited number of people – and if you're not sure what you'll be required to take, you should talk to your South Texas immigration attorney.) During your naturalization interview, a U.S. official will evaluate your ability to read, speak and write basic English.
You may receive a citizenship decision right after your interview. If you don't, it's likely because USCIS needs more information. When you receive your citizenship decision, you'll either be offered the chance to participate in a naturalization ceremony the same day or to receive a notice from USCIS with the date and location of your scheduled ceremony. During your ceremony, you'll take the Oath of Allegiance to the United States and become a U.S. citizen. You'll get your naturalization certificate right there.
DACA
Did your family bring you into the United States unlawfully when you were a child? You may qualify for DACA (Deferred Action for Childhood Arrivals). At the present time, the U.S. government is accepting new DACA petition and processing DACA renewals.
DACA prevents the U.S. government from deporting (removing) people who came to the U.S. as children, provided that they meet certain criteria. It also enables the same people to work or attend school. If you've never applied for DACA but you're eligible, now is a great time to do so – and if your DACA status is set to expire, you may wish to renew.
Deportation Defense Attorneys
At Gireud | Hobbs, PLLC, we know how difficult it can be to have a loved one separated from you in a detention facility and facing the possibility of deportation from the United States. This situation affects the entire family. We work hard to keep families together, to obtain a bond so your loved one gets out of the detention facility, and to stop the deportation. Although it's impossible to predict how a judge will rule, it's in your best interest to have an experienced professional in your corner through this difficult time. You have the right to hire an attorney – and you deserve to work with someone who will fight hard for you.
Your deportation defense attorney will evaluate your case from start to finish, looking for ways to help you remain in the United States.
Criminal Defense for Crimes That Impact Immigration Status
Some criminal charges have unexpected immigration consequences. Some lawyers know this and some don't. If you've been charged with a crime and you are an immigrant, you want to work with a defense lawyer who understands that challenge before any attempt is made to plea bargain or plead guilty. Because the outcome of your case could result in your removal from the United States – and in some cases, a bar from reentry – it's important that you work with a lawyer who understands both criminal law and immigration law.
It's also important that you know that past criminal convictions can come back to haunt you. In fact, they could even lead to deportation. It may be possible to reopen an old case and plead it again. Talk with one of our immigration criminal defense lawyers to learn more about how the law affects your situation.
Do You Need to Talk to a South Texas Immigration Attorney?
If you're considering immigrating to the United States, if you want to bring a family member to the U.S., or if your company wishes to hire foreign workers, we may be able to help you. Call our office today to schedule your completely free consultation.